Read more about the 7 Ocean Conservation Organizations Making a Difference. An original article from the PADI Blog.
There's a lot of online information about the problems that our oceans face, climate change, and plastic pollution. So in this blog, we want to celebrate the best ocean conservation organizations who are working tirelessly to turn the tide on marine pollution, marine life protection, coral reef and ocean conservation.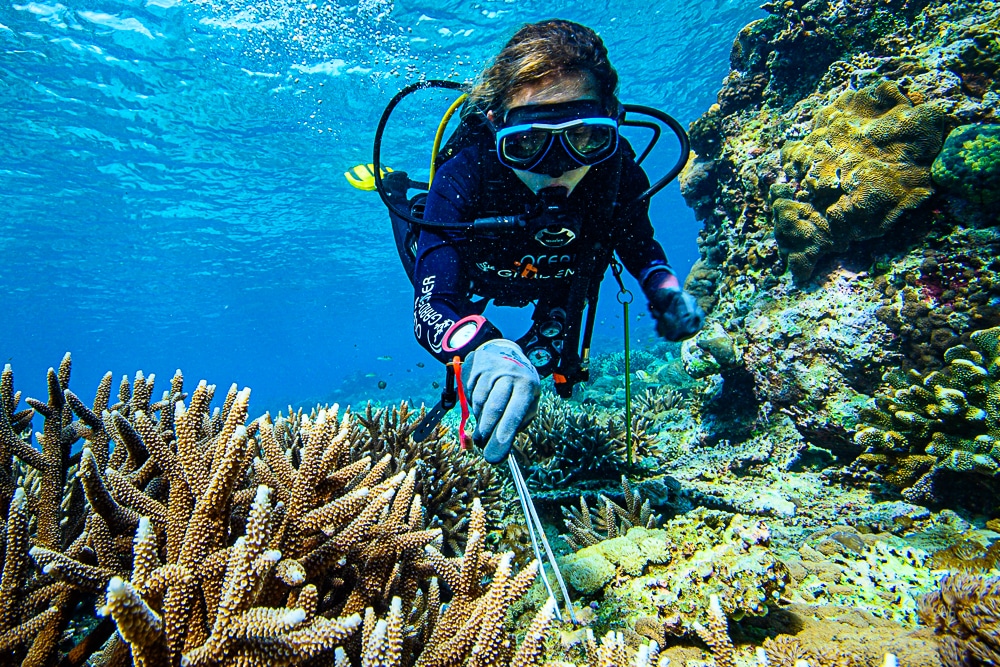 PADI AWARE

PADI AWARE's slogan of "Local Action. Global Impact" sums up the mission and vision of this leading publicly funded, non-profit organization – to drive local action for global ocean conservation. PADI AWARE advances its mission through citizen science, driving changes in public policy and by awarding community grants. Together with PADI, PADI AWARE aims to achieve a more sustainable balance between humankind and our oceans.

Among PADI AWARE's many accomplishments, some of the most notable achievements to date include:
Helping to secure international protection policies for more than 20 species of sharks and rays.
Contributing to groundbreaking science and modern technology on marine debris, removing 2 million pieces of trash from the ocean.

Creating the largest and quickest growing underwater citizen science movement on Earth.
Being at the forefront of educating more than a million divers on the ocean's environmental threats and raising awareness.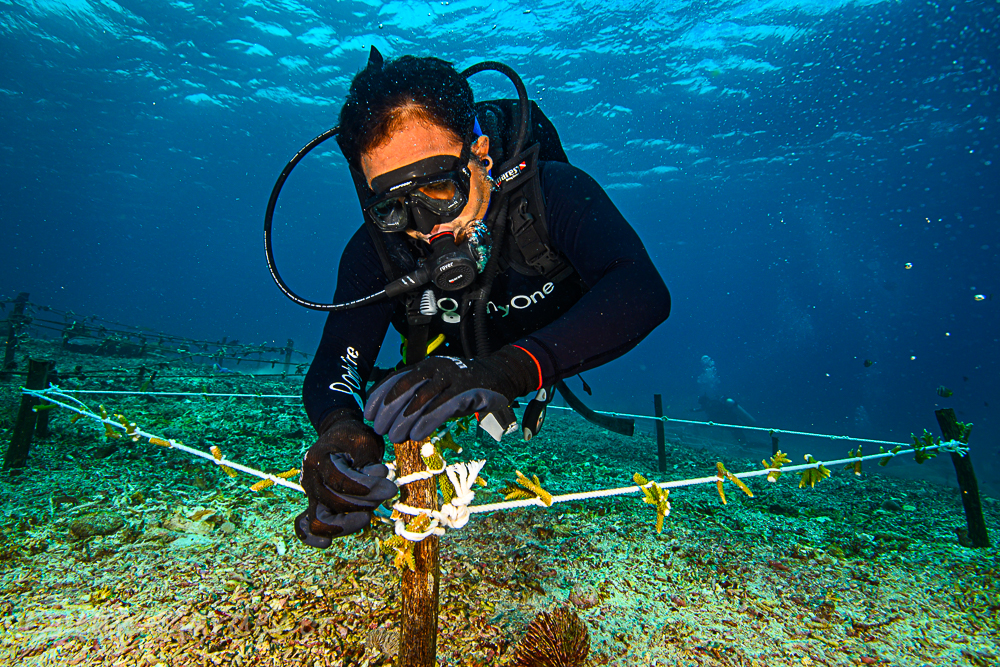 Ocean Gardener
Ocean Gardener was created in 2016 to try to put coral on the front page again and bring awareness to our globally declining reefs. Ocean Gardener provides comprehensive coral reef education programs and coral reef restoration projects all over Indonesia. They have successfully created coral nurseries in North Sulawesi, and their biggest program, in Nusa Penida, Bali, is a community-based program where young villagers are trained and paid to restore one of the largest reefs, which was damaged by a large tourist pontoon.
Over 50,000 corals, all grown from a single nursery that was set up at the very beginning of the project, have been planted within 3 years, using a 100% organic method inspired by local seaweed farmers. Corals are grown using wooden stakes and cotton rope, no plastic, no steel, and no glue. Once the foundation corals of these essential reefs are restored, the less dominating, slow-growing corals are inserted into the mix. A lot of maintenance is required along the way to ensure these corals continue to thrive. Remarkably, over one kilometer (1.6 miles) of coral rubble fields are slowly returning to an area of pristine reef.