Humans are the plague. One of the biggest arguments a few years back regarding coral reef protection and MPA creation is their economic value. Protecting corals will provide economic benefits to local economies both in terms of fish stock foundation, but also in terms of increased dive tourism.
Eco-Tourism, blue economy, all these terms hide a simple truth. No matter how you look at it, if you bring more people to remote reefs, the coral reef and coral habitat will suffer and die. It's plain and simple.
Coral diseases have reached the remote coral reefs
On recent trips to North East Indonesia, we were shocked to see an enormous amount of coral diseases. What the Caribbean started experiencing 50 years ago, is coming fast over Indonesia's last few pristine reefs, and is striking with a vengeance.
Bacterial infections coral diseases, such as white plague, White band disease, and Black band disease, you name it, are now everywhere, even in the world's most remote coral reefs.
Poop Days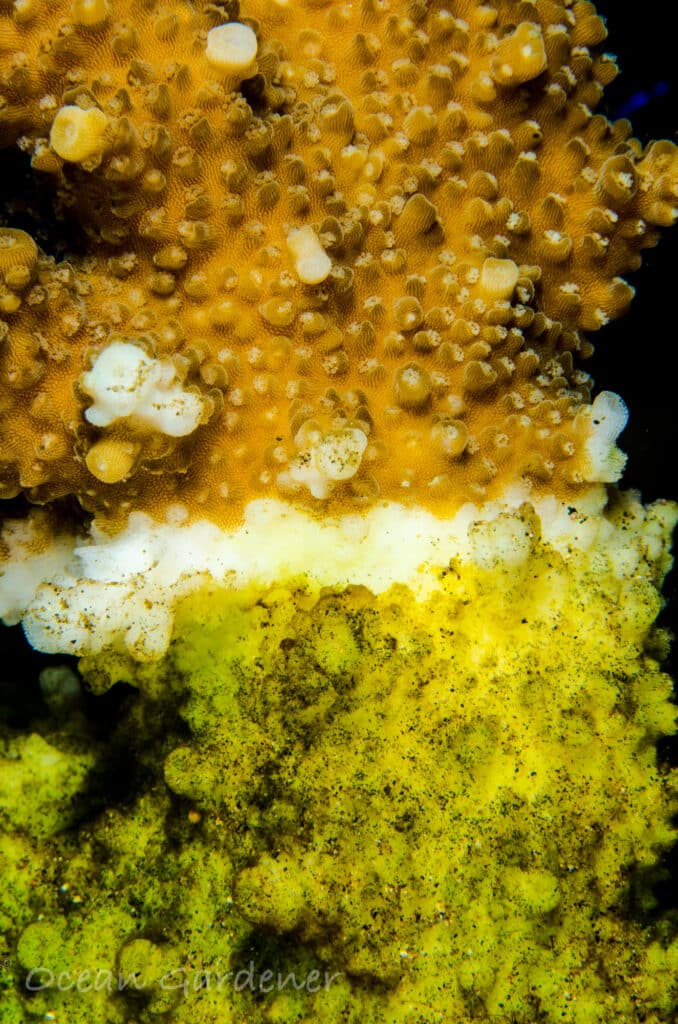 Governments trying to secure jobs and income for their growing population are promoting fast tourism development. Unfortunately, this development comes at a steep cost.
The 'shitty' truth is that sewage systems in remote places in Indonesia are simply nonexistent. Facilities to treat wastewater on boats are also nonexistent, so the wastewater from boats is directly dumped in the ocean around coral reefs. For small land-based homestays and resorts, wastewater is also a challenge. Most of these places are located on small karstic limestone islands, with calcium carbonate soil, nothing is retaining this pollution, and it leaks directly onto the reefs.
The number of 'Poop Days' are exploding, with more and more every day of the year. Poop days are calculated by assuming everybody poops at least once a day, so you take the number of people in an area per day x 1 to equally how many poops per day are bombing the reef.
Nutrient pollution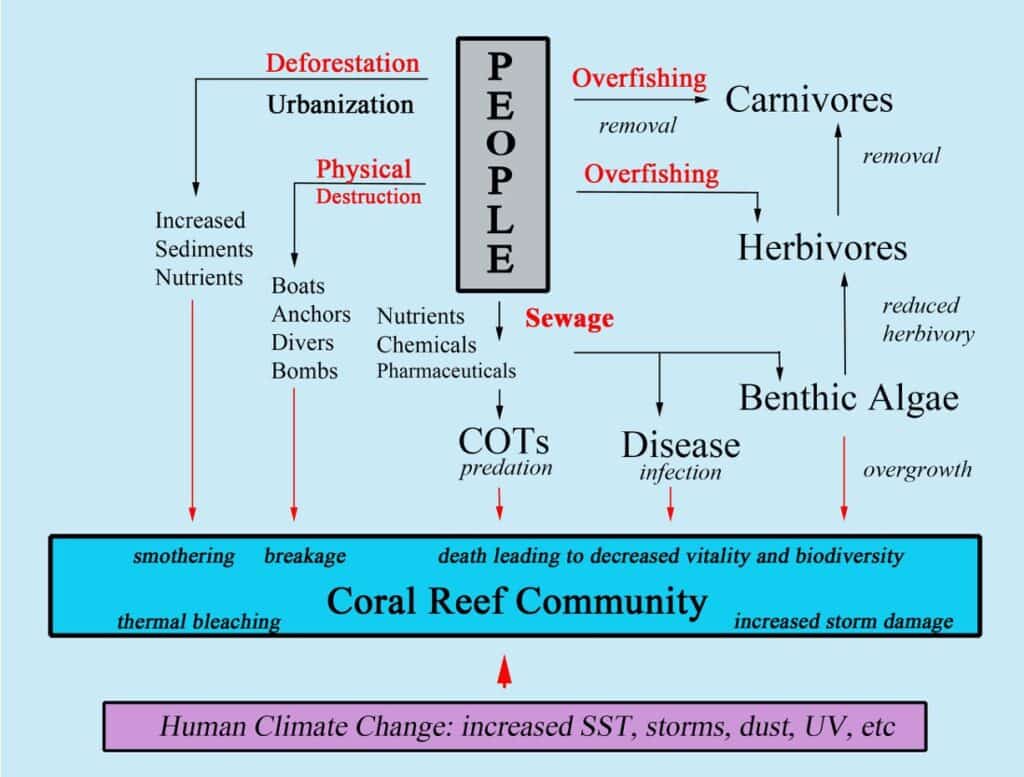 The input of human poops on the reef leads to higher nutrients on the reefs. But the real threat is the human digestive-associated bacteria in this waste that is disrupting the very important biochemical balance that supports coral health.
Coral disease starts to kill the coral, causing the first sign of stress on the reef the appear. When the reef stress level is higher, it starts to attract parasites such as Drupella to finish the job. A course of consequences that is difficult to stop.
Who's to blame?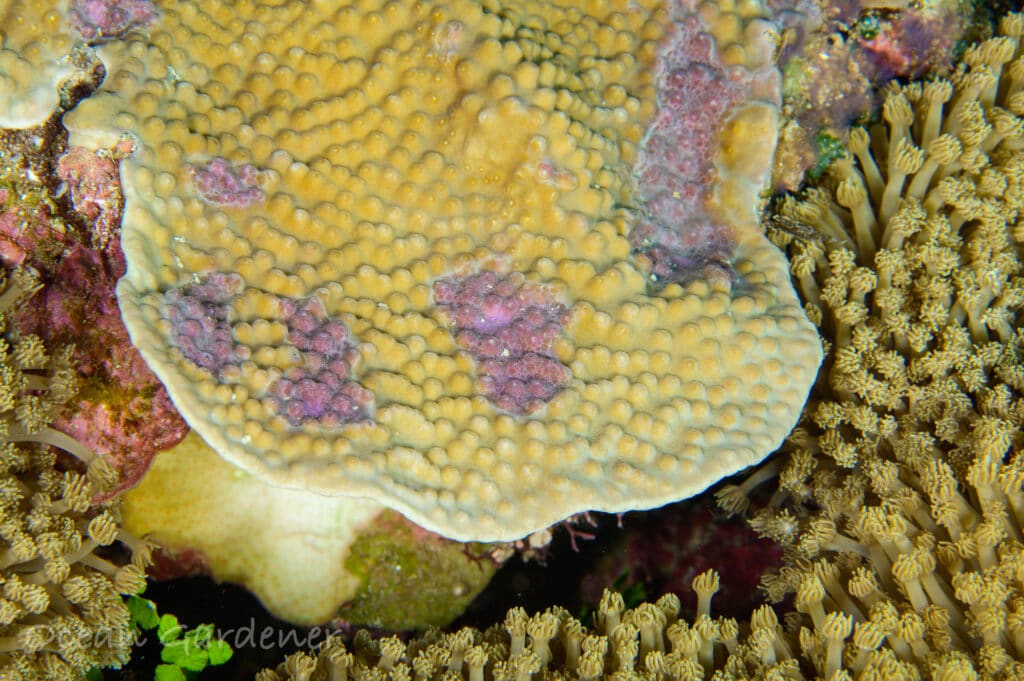 Economic growth at all costs. Countries like the UK, are expected to have most of their sewage water treated by 2050. If a developed country like UK, can't make it happen any faster, what can we expect from countries like Indonesia?
Cheap, fast, short term, polluting, box checking… tourism is to blame.
What can you do to help
Proper eco-construction, exists and should be enforced in remote places such as far as the North east Indonesia. Travelers who are aware and respectful of the environment and local people want to choose accommodations that match their ideals. Learn more about Eco-Rating system by Green Great.
We offer an immersive 4 week course, that will teach you, among other to spot coral disease, remove drupella snails, restore corals, and help the reef to resist a bit longer.
Indonesia dive guides are our front line; they can help report any signs of diseases or decline in coral health. Support us with a donation so we can continue training Ocean Gardener sentinels, Indonesia dive guide training program.
Belajar tentang penyakit koral